Storm 'Nari' made landfall in Da Nang City and Quang Nam Province at 6 am on October 15, and is currently located at longitude 15.8 degrees north and latitude 108.4 degrees east with sustained wind speeds of level 10-12 near the center.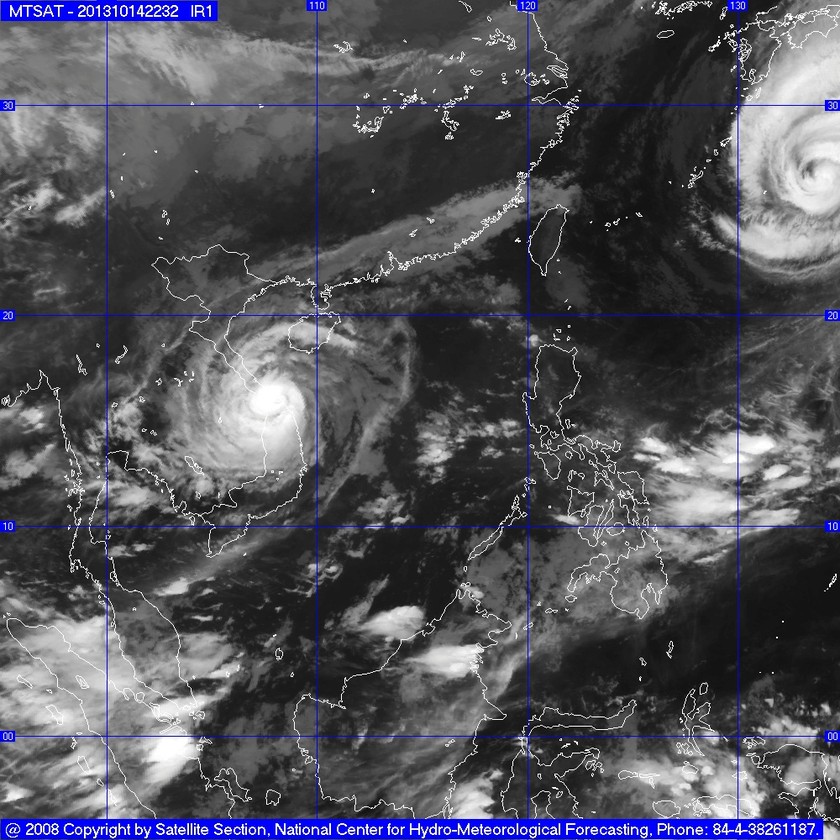 The direction of the storm 'Nari' (Photo:The National Hydro Meteorological Forecasting Center)
At 4am on October 15, strong winds lashed Da Nang City. Most people moved to safer places to avoid the storm. A row of houses along the coast of My Khe were damaged. On the main streets of Da Nang City, many trees were uprooted, informed an SGGP reporter.
SGGP reporter Nguyen Hung said that residents near the storm area were panicking when they heard the storm was going to make landfall in Da Nang with wind speeds stronger than Storm 'Wutip'.
The reporter added that many trees, signboards, advertising posters were broken down due to strong winds. Besides this, the storm caused a power cut in many districts of Lien Chieu, Thanh Khe, Hai Chau and Son Tra.
According to the National Hydro Meteorological Forecasting Center, within the next 24 hours, the storm will move westwards at 15 kilometers per hour, and later the storm will weaken into a low tropical depression.
Territorial waters from Quang Tri to Binh Dinh, including Ly Son and Con Co Islands, will see strong winds of level 7-12. Many provinces from Ha Tinh to Quang Ngai as well as from Thanh Hoa to Quang Ngai will also face strong winds and heavy rain.
Accordingly, Da Nang has prepared 40 thousand tons of rice, 30 thousand packs of noodles, 300 thousand bottles of water and gas to support people in the aftermath of the storm.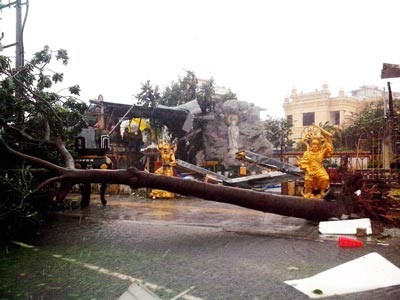 Many trees were uprooted with the storm (Photo: Nguyen Khoi)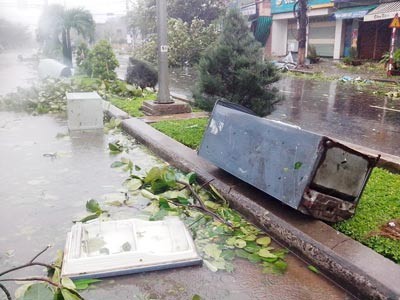 The storm caused damage along the main street (Photo: Nguyen Khoi)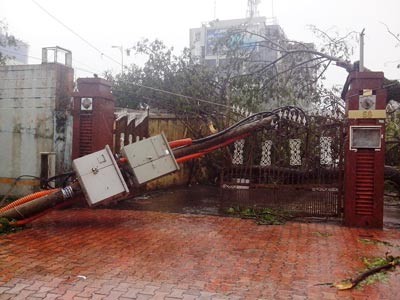 The storm caused power cut in many places in Da Nang City (Photo: Nguyen Khoi)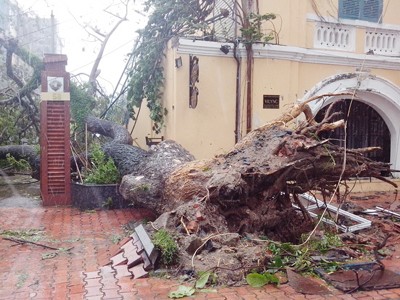 Trees lying uprooted (Photo: Nguyen Khoi)