Specifically, these 10,000 workers will stop working at the company from February 2019.

Explaining reason for the mass worker sack, the company said that its partners had gone bankruptcy causing nearly 70 percent of the company's export goods volume unsalable.
My Phong Company established in 2005 has mainly exported female footwear products to Europe and America with three plants locating in Tieu Can and Tra Cu districts. The number of workers at the company topped 28,000 during advantageous business time.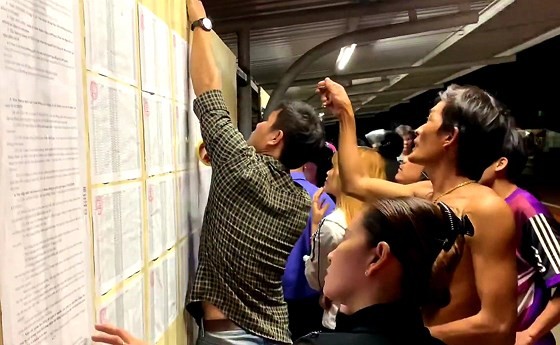 Workers see the list
The company's board of directors has committed to implementing obligations to workers according to the law.
The provincial Labor Union has sent a delegation to the company to grasp the situation and ensure workers' rights. It will learn about worker demand at industrial parks in the province to assist the fired workers to seek new jobs in the upcoming time.