The People's Committee in the north central province of Thanh Hoa and FLC Group started construction of FLC Samson Golf Links, the longest golf course along the province's coastline, in Sam Son Town May 4.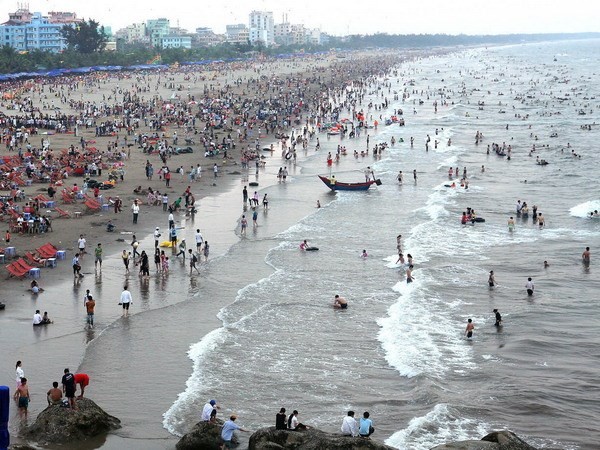 Sam Son Beach in Thanh Hoa Province is crowded with tourists (Photo: VNA)
The project is part of Vietnam's golf planning by 2020 which was approved by the Prime Minister.
A total investment capital of VND1.2 trillion (US$57 million) will be spent on the FLC Samson Golf Links including an 18-hole golf links, grass covers, trees, water ponds, high class hotels and villas.
The project will cover 92.4 hectares and expected to complete after 10 months of construction to serve the National Tourism Year 2015, which will be hosted in Thanh Hoa.
In addition, FLC also invests in a cultural and tourist complex on Con Noi Island off the Sam Son Town and a five star resort closed to the golf links over 340 hectares.
These two projects will cost VND4.3 trillion (US$204 million).