Local leaders in Quang Binh Province and soldiers and people from across the country offered incense and laid wreaths May 7 at the grave of General Vo Nguyen Giap in Quang Binh to mark the 60th anniversary of the Dien Bien Phu Victory.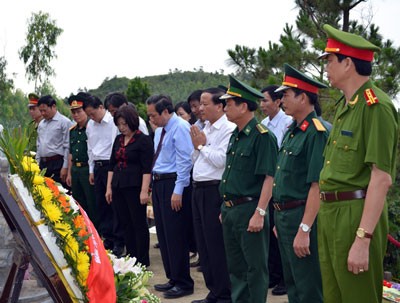 Leaders of Quang Binh Province pay their respects at General Vo Nguyen Giap's grave (Photo:SGGP)
The solemn occasion was meant to commemorate the General's contributions to the success of the Dien Bien Phu campaign.
His grave is in An Xa village in Quang Dong commune.
Vietnam Television broadcast images live from the General's final resting place.
A series of activities have been held around the country to mark the anniversary of an event that ended French colonialism in Vietnam.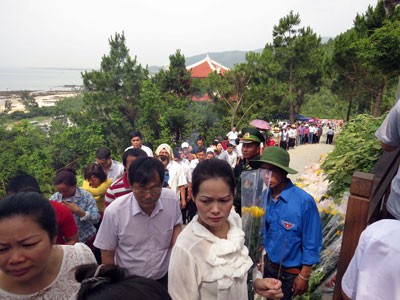 Thousands of people offer flowers and incense at the General's grave (Photo:SGGP)