An accident at Song Lam Sugar Factory in the north-central province of Nghe An left three dead and one injured on July 11, said the provincial People's Committee on June 14.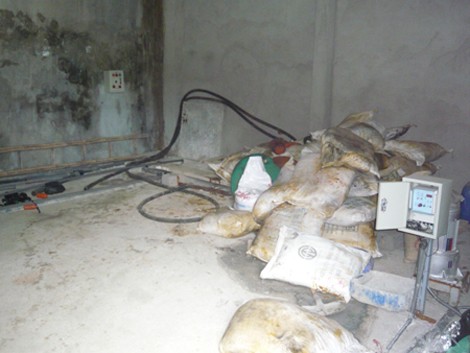 The waste cellar at a Nghe An Province sugar factory where three men died of asphyxiation June 11. (Photo:VTC News)
Le Van Dung from Thanh Chuong District fell into the Anh Son District factory's waste treatment cellar while on the job, investigators said. Nguyen Xuan Thuyen from Thanh Chuong District then went down the cellar to rescue Dung, according to police reports.
Nguyen Van Hung, an employee at Vietnam Chemical Institute who was working nearby, along with a colleague named Trung also immediately came to aid the two men.
However, all four people lost consciousness in the cellar. Rescue workers eventually pulled the men out, but it was too late for three of them.
Dung and Hung died from asphyxiation in the cellar and Hung died at the Nghe An General Hospital. Trung is being given emergency aid at the hospital.