Tornados and hail-storms pounded the province of Thua Thien-Hue for two days, causing widespread devastation and loss for local residents there.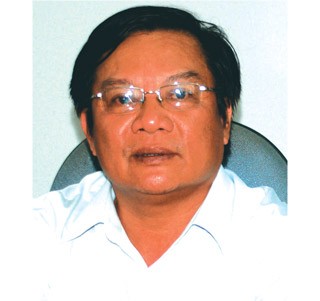 Head of the Meteorological Observatory Nguyen Thai Lan
Nguyen Thai Lan, Head of the Meteorological Observatory at the Central Hydro-Meteorological Forecast Center, told the Sai Gon Giai Phong about the nation's upcoming weather forecast.
Tornados and hail-storms usually take place from April to May and from August to September.
The central region of Viet Nam could see abnormal weather during those times such as hot and sunny weather in the late morning but rainfall in the afternoon.
With the equipment currently at hand at the forecast center, it is impossible to accurately predict when tornados or hail-storms will occur.
Predictions are based on monitoring weather conditions by satellite or radar. We find radar to be the most effective, however, our center only has one radar facility and it is currently being repaired after being damaged during a thunder storm.
We do have three other radar stations in the central region but they are old and only have a range of 200 kilometers therefore it is very difficult to have a timely and accurate weather predictions.