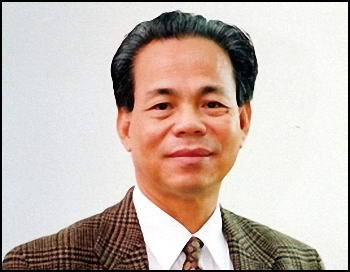 Professor Nguyen Van Dao
The Vietnamese leading scientist Professor Nguyen Van Dao died on Monday from serious brain injury caused by a traffic accident two days ago.
Mr. Dao was hit by a motorbike driver while returning to his house in Trung Hoa – Nhan Chinh new urban area of Ha Noi in the evening of December 9. The driver brought Mr Dao to the Railway Hospital to get first aid, and then the professor was transferred to Vietnam – Germany Friendship Hospital.
Mr Dao went unconscious soon and needed a respirator to breath.
 
The best experts at the Vietnam – Germany Friendship Hospital tried their best to cure Mr Dao; however, he suffered very serious brain injury during the accident.
Professor Nguyen Van Dao, born in 1937, was one the Vietnam's leading experts in mechanics. He was the founder of the Mechanics Institute of Vietnam and first editor-in-chief of the Mechanics Journal. He was the first director of Hanoi National University from 1994-2001. In 2001, he became the Chairman of the Science and Training Council at Hanoi National University.
He was awarded the Ho Chi Minh Prize of Sciences and Technology in 2000.
The death of Professor Dao once again raised the alarm of the traffic accidents which are increasing in Viet Nam.