The Ministry of Transport will slash by 50 percent all government bond projects in 2011.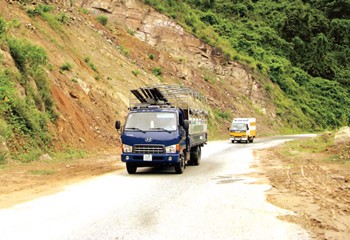 Ho Chi Minh City Highway built with capital from government bond (Photo: SGGP)
Minister Ho Nghia Dung made the announcement at an online seminar hosted by his ministry on Monday to discuss measures to implement the Government's resolution on curbing inflation and stabilizing macro economy.
Though the Ministry is well placed to release VND20-25 trillion (US$1.2 billion), it will only release VND11 trillion. It will give priority to projects that can be completed in 2011 and to some that are already under construction.
Projects that are yet to be funded or those that are about to begin, will be halted immediately.
According to Mr.Dung, Vietnam has reduced public investment; as a result, foreign and private sectors investing in traffic infrastructure will play a significant role. To attract them, he said that the Government should create attractive policies and a clearer legal framework for a long term association.