Minister of Transport Dinh La Thang has just approved a VND223 trillion (US$10.6 billion) plan to build a new high-tech ministry headquarter building, increase ship and aircraft fleets, and spend on more human resource development.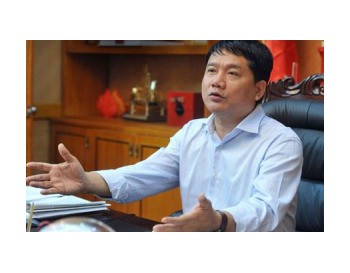 Minister of Transport Dinh La Thang approves more than VND12 billion for a new headquarter building
Of the above capital, about VND12,174 billion ($580 million) will be used for construction of the ministry's new headquarter and other office buildings.
VND30 trillion will be invested in adding more ships to the existing Vietnam National Shipping Line fleet by 2015 and by 2030 the amount spent will total VND70 trillion.
VND80 trillion will be invested in developing an aircraft fleet for Vietnam Airlines, which is expecting to increase its fleet to 181 airplanes by 2020.
Of the total capital amount needed for the minister's expansion plan, 40 per cent will come from the State budget and 60 per cent will be mobilised from other sources.
Pham Sy Liem, deputy chairman of the Vietnam Construction General Association, differed saying why should the transport ministry need such a large amount to modernise its headquarters when Vietnam is so short of capital funds, even for developing its basic traffic infrastructure.