Leaders of the northern port city of Hai Phong have fired two officials of Tien Lang District who gave orders in a land scandal that drove farmers to shoot at six policemen and soldiers early January.
Le Van Hien, People's Committee chairman in the district, and deputy chairman Nguyen Van Khanh, also chief of the district's site clearance board, were sacked on Thursday.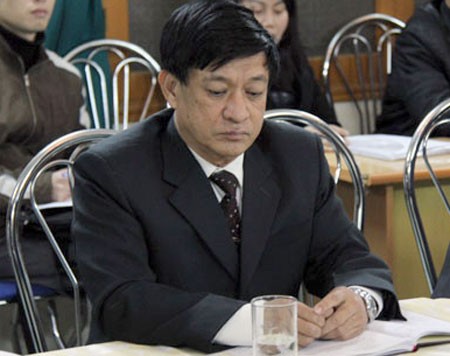 (File photo) Le Van Hien
The two officials gave orders in the land revoking case in the district's Vinh Quang Commune on January 5 to take over farmer Doan Van Vuon's fisheries farmland. He and some of his family members clashed against policemen and soldiers in the land revoking force.
The case has stirred up the public's concerns. Vietnamese Prime Minister Nguyen Tan Dung on Feb. 10 concluded that the local administration was wrong in the case.
Hai Phong had earlier suspended from position Vinh Quang Commune's Party chief Pham Dang Hoan and People's Committee chairman Le Thanh Liem, who were involved in the land scandal.