The United Nations Children's Fund, the United Nations Development Programme and the United Nations Population Fund are working together to deliver the first comprehensive and coordinated package of technical support to the people of Kon Tum in the central highlands.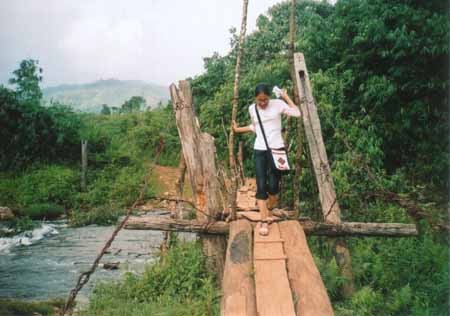 Living standards in Kon Tum is low
The purpose of the US$5-million program, which came out of a request from the Vietnamese Government and will last until 2010, is to improve the skills of local authorities as well as the quality and delivery of social services.
This joint effort links important local capacity building components to integrated programming in the areas of health, nutrition, reproductive health, education, hygiene and sanitation – essentially, supporting quality social services
Building the capacity of local authorities to plan and implement the local socio-economic development plan for Kon Tum will also support the Vietnamese Government's decentralisation efforts.
The initiative is directly aligned with the targets and priorities of Viet Nam's Socio-Economic Development Plan 2006-2010, and is expected to contribute to Viet Nam achieving the Millennium Development Goals.