A campaign under the name "Say No to Corruption" was launched yesterday by the  Government Inspectorate and the United Nations (UN).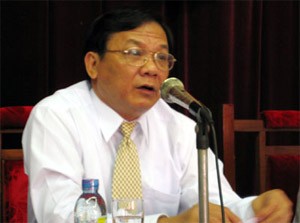 Chief Government Inspector Tran Van Truyen

The campaign conveys the message that the fight against corruption is the responsibility of every person in all 64 cities and provinces.

Chief Governmental Inspector Tran Van Truyen stresses the UN's anti-corruption convention provides the most sufficient and effective means to deal with corruption and the Party and Government intend to maximize the nation's compliance with it.

Meanwhile, UN Resident Coordinator in Viet Nam John Hendra said the UN's anti-corruption convention will facilitate the country's effort to put an end to corruption and provide society and its members more efficient and equitable progress in development.

The campaign was launched in Ha Noi on the occasion of International Anti-corruption Day, December 9.