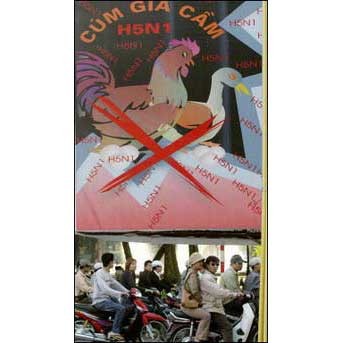 A poster warning bird flu risks in Viet Nam (Photo: AFP)
The US Agency for International Development has donated personal protective equipment worth about US$50,000 to Viet Nam's Ministry of Agriculture and Rural Development and the National Institute for Hygiene and Epidemiology.
The donation, intended to prevent human exposure to the bird flu virus, includes goggles, face masks, gloves, coveralls and cleansing wipes. They will be used by healthcare workers, laboratory technicians and others involved in the mitigation of bird flu in Viet Nam.