At the head office of the General Department of Customs this afternoon, U.S. Ambassador Michael W. Marine presented inspection equipment valued at US$ 91,000 to Viet Nam's Department of Customs and the Border Guard. 
The equipment will be used to help detect and prevent illegal trafficking in nuclear materials across the border.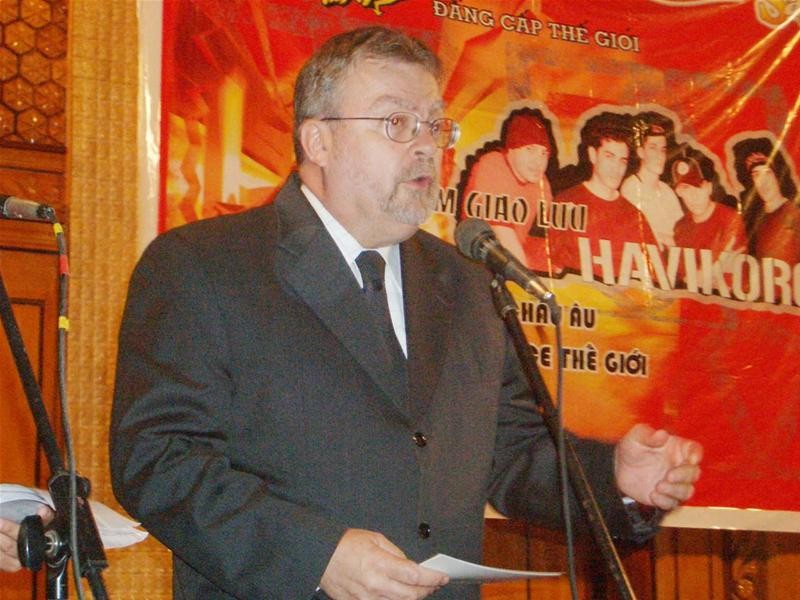 U.S. Ambassador Michael W. Marine
Ambassador Marine expressed his appreciation for the "successful bilateral cooperation with Viet Nam in the fight against the proliferation of weapons of mass destruction."
"It is our hope that this equipment...will assist your agencies in the more effective performance of a task that is a vital link in the overall effort to block the illegal transit of controlled materials," he said.
The equipment was provided under the auspices of the U.S. Export Control and Border Security Program. 
Representing the Vietnamese government at the handover were Director General Le Manh Hung of the General Department of Customs and Colonel Bui Song Nham, Deputy Chief of Staff of Border Army Command.
This program funds training and equipment aimed at helping countries develop responsible trade control policies and strengthening national trade control systems consistent with international standards. 
Through the program, the United States Government seeks to share its experience in the area of export control in order to help other countries improve their ability to prevent the transfer of weapons of mass destruction and missile related items.