VIENTIANE (VNS) — Viet Nam and Laos have agreed to step up their legal and judicial partnership. The agreement was reach during talks between Minister of Justice Ha Hung Cuong and his Lao counterpart, Chaluern Ziapaoher, in Vientiane yesterday.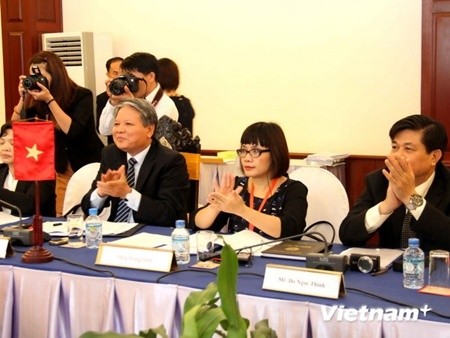 Minister of Justice Ha Hung Cuong. — VNA Photo
The two sides also reached consensus on strengthening the exchange of delegations and fostering co-operation in personnel training. They will also share experience in providing conciliation services at grassroots level and the management of residential registrations at both central and local levels, especially in localities along the shared border.
Both sides said they were content with the outcomes of co-operation agreements and programmes between the two ministries for the 2012-14 period, particularly in delegation exchange and training.
They said local judicial departments and civil judgment agencies on both sides had worked closely and effectively. At the same time, Vietnamese and Lao authorities along the shared border have also co-ordinated with each other in settling outstanding issues, including those related to nationality, migration and unlicensed marriages in border areas.