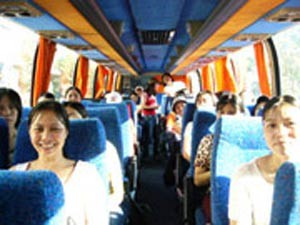 Vietnamese workers are evacuated from Lebanon by bus.
In an interview with a Vietnam News reporter on August 14, Counselor of the Vietnamese Embassy to Egypt Tran Viet Tu said that his trip to Lebanon has brought about great success.
Mr. Tu arrived in Beirut (Lebanon) on July 27 to organize and assist the evacuation of Vietnamese citizens from Lebanon.
Mr. Tu also said the trip's success also means that the international community now understands more about the Vietnamese Party and State's humanitarian policy, which always aims at providing fellow citizens with the best care and assistance.
Related link: