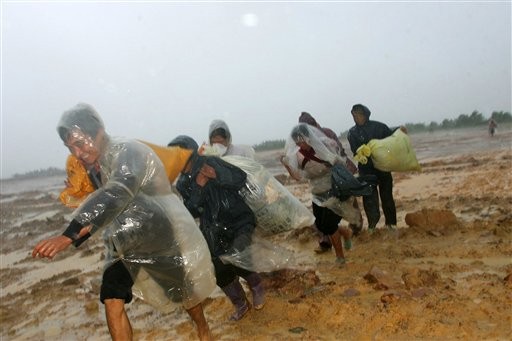 Typhoon Prapiroon slams into southern China (Photo: AP)
Viet Nam's Prime Minister Nguyen Tan Dung sent his condolences Tuesday to the People's Republic of China's State Council and inhabitants of China's southern provinces hit hard by recent natural disasters.

Mr. Dung expressed his faith in the Chinese government's ability to help the affected areas' residents recover quickly.
Typhoon Prapiroon ravaged southern China last Thursday taking at least 18 lives, as reported by Xinhua News Agency, along with a heavy toll on the property, production, agriculture and livelihoods of millions of locals.