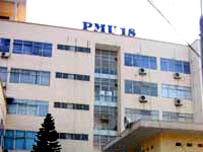 Viet Nam police are investigating a major corrupt case at PMU18, a road and bridge building agency of the Ministry of Transport.
Viet Nam will join the United Nations Convention against Corruption, said Government Chief Inspector Tran Van Truyen on Tuesday.
In preparation for the ratification of the convention, a seminar is held in Ha Noi on August 8-9. Mr. Truyen said his agency would submit to the Prime Minister documents concerned for joining the international convention.
He said Viet Nam has basically met most of the UN requirements on fighting corruption. Moreover, Viet Nam has formulated and issued the Law on Corruption Prevention and Control, together with other concerned legal documents. And the Party and Government have also taken strong measures in the combat against corruption.