National Assembly Vice Chairman Nguyen Van Yeu told Viet Nam News Agency correspondent that his visit, concluded on March 3, 2006, was an effort to contribute to further promoting friendship and cooperation between the two countries and their legislative bodies.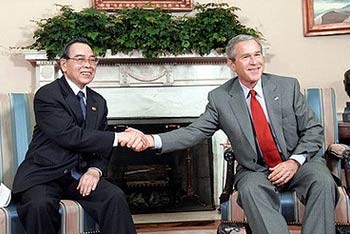 Visit of Vietnamese Prime Minister Phan Van Khai to the US in 2005 marked a milestone in relations between the two countries.
He also added that the relations between Viet Nam and the US have been developing in constructive partnership, friendship and multi-dimensional cooperation on the basis of equality, mutual respect and mutual benefits, marked by the official visit to the US led by Prime Minister Phan Van Khai in June 2005.

The National Assembly leader said that his busy working schedule in Washington D.C achieved encouraging results, especially directly informed American congressmen, high-ranking officials and businessmen of Viet Nam's reform process as well as the Vietnamese National Assembly's preparations for the country's integration into the world economy and admission to the World Trade Organization (WTO).

During his stay in Washington D.C, National Assembly Vice Chairman Yeu met with Senator John McCain, Representative Clay Shaw, Chairman of the Ways and Means Subcommittee on Trade, Representative Benjamin Cardin, a member of the Ways and Means Committee, and Representative Rob Simmons, co-chairman of the US-Viet Nam Friendship Parliamentarians Group.

Mr. Yeu said he also met with under-Secretary of State Robert Zoellick, and under-Secretary of Trade Michael O'Neil, Head of the US's WTO negotiation team, concerning Viet Nam's accession to the trade body.

"These meetings made our friends feel more confident and more active in their activities to support us. The meetings showed people, who lack understanding of Viet Nam's changes, the efforts to build and strengthen a transparent and stable legal system and her determination to run the country under the rule of law with a positive vision," Mr.Yeu said.
He noted that at these meetings US government officials, congressmen and businessmen all spoke highly of the on-going reform process in Viet Nam and of the country's endeavors to accelerate international economic integration.

"That consensus will better contribute to pushing bilateral negotiations on our country's WTO entry as well as the US Congress' ratification of Permanent Normal Trade Relations (PNTR) status for Viet Nam to conclude early," the National Assembly leader stressed.

The Vice Chairman was optimistic about the prospects for the Viet Nam-US relations, saying he expected it would make positive changes in 2006 and the following years.

He explained that his visit, the first ever to the US by a Vice National Assembly Chairman of Viet Nam, which aimed to strengthen and expand the friendly relations between the two governments and peoples, was made at an advantageous time, particularly after the US giant Intel group was licensed to invest in Viet Nam.

Viet Nam is doing its utmost to successfully organize and host the Asia-Pacific Economic Cooperation (APEC) summit; meanwhile the US has expressed its special concern for the conference and its support of Viet Nam's hosting efforts, Mr. Yeu said.

He added that a series of visits to Viet Nam planned in 2006 by US President George W. Bush, the US Secretary of State and other US high-level officials would help boost the cooperation between the two countries.

He also said that the US Congress plays an essential role in US-Viet Nam relations and that in the recent years, a number of US Congressional delegations have visited Viet Nam to gather information for defining policies on the country.

On its part, Viet Nam will have visits to the US by its National Assembly delegates to strengthen the cooperation between the two parliaments and their members.