Vietnam is more dynamic in settling sexual violence and building policy frame to solve the issues. However, it should pay more attention to prevent and fight against sexual violence.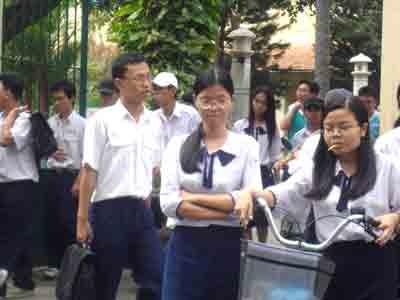 Vietnam pays more attention to prevent and fight against sexual violence (Photo: V.H)
A seminar on sharing experience in strategies and measures against sexual violence in the Asia- Pacific region was held in Hanoi on August 9 by the Spain's Peace and Development (PyD), and the United Nations' program on sexual violence, attracted a crowd of domestic and international experts in education and gender equality.
Foreign experts suggested that Vietnam authorities should realize the problem in a broader range than just domestic violence so as to improve the real situation.
The male gender, both young and old, has to be instructed on preventing gender abuse at all cost. Also, close co-ordination should be established among branches, at all levels, in communities and families.
Social awareness about gender equality in Vietnam has been changed positively; the thinking to value men above women has been gradually erased; and more care of the families and society are given to both boys and girls with the result of more girls coming to school nowadays, said Ha Thi Dung, Deputy Head of the Department of Students Affairs of the Ministry of Education and Training.
According to the Vietnam General Statistics Office (GSO), the literacy rate of female above 10 years old increased from 86.46 percent in 2000 to 90.5 percent in 2008, higher than that of many countries in the region.
The Party's ideas and government's policies on gender equality, especially in education, should be further matured and popularized, while the state's management mechanism should be consolidated to implement the national strategies and movements on gender equality, such as the nationwide program 'Strategic Plans on Gender Equality', Dung said.
James Lang, UN Program Coordinator of "Partners for Prevention: Working to Prevent Violence Against Women", addressed at the conference that sexual violence is a global issue which is happening in every society and in different forms, including violence and sexual compulsion in the family, women trafficking, sexual abuse mostly to women at schools and in offices.
Yolanda Martinez, PyD Asian Regional Coordinator, said the loss by sexual violence is not yet fully calculated in terms of health and property. In both developed and developing countries, it costs billions of U.S. dollars a year in each country. Further more, sexual violence causes huge damage to economic and human development.