Vice-President of the German Bundestag (Parliament) Edelgard Bulmahn appreciated Vietnam's decision to participate in UN peacekeeping missions while receiving a delegation from the Vietnamese National Assembly Committee for National Defence and Security.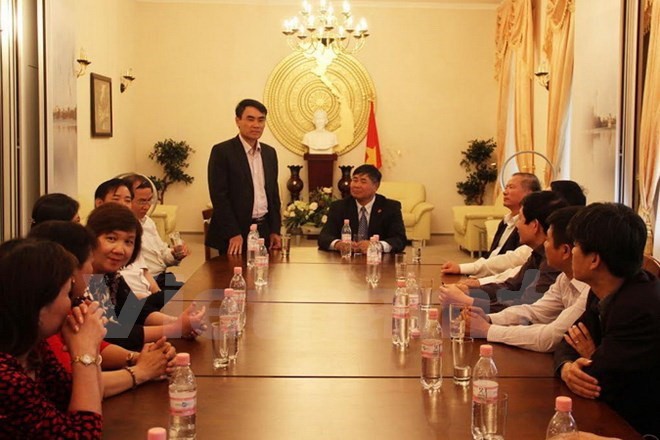 Deputy head of Vietnamese National Assembly Committee for National Defence and Security Tran Dinh Nha speaks at meeting with Vietnamese embassy staff in Berlin (Source: VNA)
The Vietnamese delegation led by the committee's deputy head Tran Dinh Nha is on a working visit to Germany from June 1-4.
At the meeting, the two sides informed each other of their respective country's socio-economic and political situation, while exchanging notes on the regional and international situations, arising challenges and defence-security policies to deal with those challenges.
They reached a consensus that cooperation among nations is the most effective way to address conflicts.
They also shared opinions on recent developments in the East Sea, agreeing that the parties involved should restrain themselves and handle disputes by peacefull means on the basis of international law, including the United Nations Convention on the Law of the Sea.
The Vietnamese official expressed his hope that the two countries will boost cooperation in economics, trade, investment, tourism, education, and science and technology to deepen their strategic partnership further.
During their stay in Berlin, the Vietnamese delegation also had working sessions with the Bundestag's Committees of Defence and Home Affairs, and the Berlin Police Department.