Song Thu Corporation and the Vietnam Coast Guard organized a ceremony to launch most modern coastguard vessel CSB 8002, in the central city of Da Nang this morning.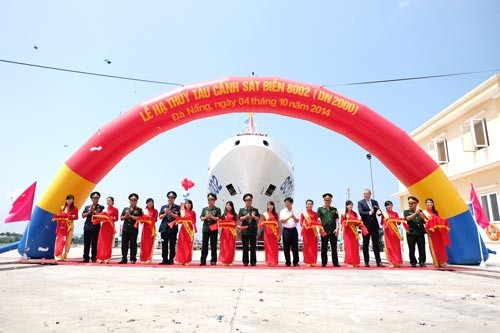 The vessel launching ceremony
The international standard versatile vessel will assist the Vietnamese coastguard force to protect the country's sea and island sovereignty, said Major General Nguyen Van Tuong, political commissar of the Vietnam Coast Guard's High Command.
 
It will also perform environment pollution prevention, seafood resource protection, and search and rescue operation, Mr. Tuong said.

Another important function of the vessel is to help fishermen feel secure to go out to sea, he added.