Vietnam's honorary consulate was inaugurated in New Caledonia on October 5 with Dinh Jean-Pierre as its Honorary Consul General.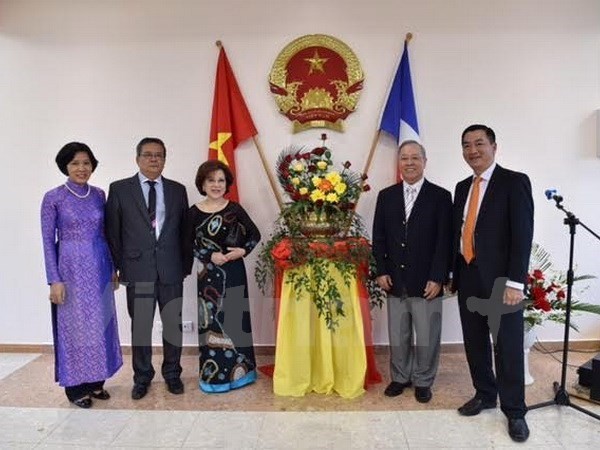 Photo taken at the inauguration ceremony of the Vietnam's honorary consulate in New Caledonia (Source VNA)
At the inauguration ceremony, Consul General in Sydney Hoang Minh Son said the establishment aims to unite Vietnamese expatriates in New Caledonia.
He said he expects Dinh Jean-Pierre to contribute to boosting Vietnam-France ties and promote Vietnamese language and culture in New Caledonia.
French High Commissioner for New Caledonia Thierry Lataste spoke highly of the Vietnamese community in his speech, describing them as hard-working and contributors to the local economy.
The first Vietnamese reached New Caledonia, an overseas territory of France, in 1891, gradually forming the close-knit community seen today. Honorary Consul General Dinh Jean-Pierre is also head of the Vietnam friendship association on the island.
Other countries that have established honorary consulates in New Caledonia are German, Belgium, Italy, Switzerland and Japan.