Vietnam has welcomed Japan's decision to resume ODA (Official Development Assistance) to Vietnam with a pledge of 83.2 billion yen ($900 million) this year, Ministry of Foreign Affairs Spokesman Le Dung said February 24.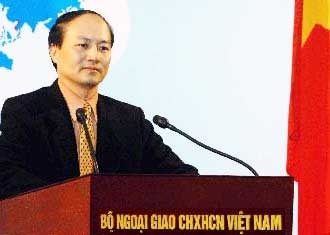 The Spokesman of the Ministry of Foreign Affairs Le Dung.
Japanese ODA has helped Vietnam undertake important economic and social development projects, enabling Japanese companies do business here and promoting bilateral ties to a strategic level, he said.
The Japanese decision is a result of close cooperation between the two governments in fighting corruption and enhancing the effectiveness of Japanese ODA.
Related article:
Japanese aid, halted after corruption scandal, resumes