Customs officials at Tan Son Nhat International Airport in Ho Chi Minh City detected and seized more than 1.83 kilograms of drugs hidden under a false bottom of a suitcase by a Vietnamese women travelling to Australia,  night of April 24.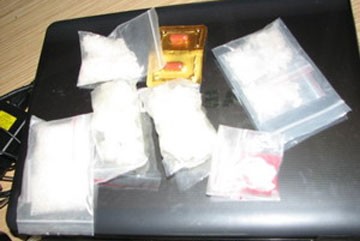 For illustration only
The drugs were detected while the woman, identified as N.T.D.T, 32, a Vietnamese national, was clearing customs and security  procedures before boarding her flight to Sydney. She was immediately taken into custody by customs police.
The total haul of 1.83 kilograms of drugs were found packed in seven small packets wrapped to appear like chilli and coffee  powder packets so as to escape detection by police dogs.
All the packets were tightly packed in false layers of her suitcase.
After discovery of the drugs, the airport security sent samples to the Forensic  Science Institute in HCMC for testing, and the agency later confirmed that the samples were indeed drugs.
As soon as the Vietnamese woman was caught, she told the police that she had already cleared customs procedures for boarding her flight to Australia, to visit her mother and aunt. However, an acquaintance insisted she also carry the particular suitcase to  relatives in Australia, which she said contained sweets, dry shrimp and fish. She feigned having no knowledge of any drugs in the suitcase.
The case has now been transferred to the Department of Drug Crime for further investigation. Police are also expanding their investigation and looking for any links.