Vietnam-France cooperation should become more practical to bring happiness for their ordinary citizens, French Senate President Christian Poncelet has said.
After witnessing a young patient undergo heart surgery at the Ho Chi Minh City Heart Hospital, the French Senate President said the two countries should prioritise and intensify cooperation programmes on human resource training for the healthcare sector as well as other projects on energy, transport, information technology, high technology and environment.

The cooperation should be boosted at all levels ranging from the government to local levels, he stressed.

In his meeting with Ho Chi Minh City's Council Chairwoman Pham Phuong Thao, the Senate French President said a mechanism for public-private cooperation in major spheres and coordination in solving problems emerging from each country's administrative apparatus would help make bilateral cooperation more effective.

According to him, his delegation, which included representatives from almost all parties and regions in France, was evidence France has been taking part in the multi-faceted cooperation with Vietnam.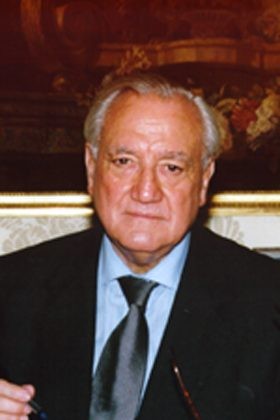 French Senate President Christian Poncelet.
He said he was satisfied to see the two countries' cooperation in traditional fields of culture, education and training, and healthcare has been playing an important role in society and benefiting many people.

HCM City People's Council Chairwoman Thao thanked France and its localities for their assistance and cooperation with HCM City and several other southern localities.

Many important projects in HCM City such as the Thu Thiem new urban area, projects to restore and preserve cultural heritages sites, and to train high-quality human resources have received useful assistance from French organisations and individuals, she said.

French Senate President Poncelet and his entourage left HCM City on August 1, concluding his official visit to Vietnam which began on July 27.

During his stay in Vietnam, he had talks with National Assembly Chairman Nguyen Phu Trong and met with Party General Secretary Nong Duc Manh.