Vietnam's workforce is expected increase annually by 1.5 percent (or 738,000) between 2010 and 2015, according to a report conducted by the Vietnamese Institute of Labor, Science and Social Affairs (ILSSA) released in Hanoi on June 23.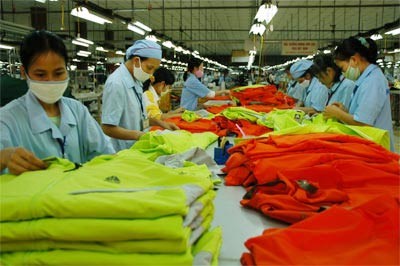 Vietnam's workforce will have annual increase of 1.5 percent, according to ILSSA's report
The ILSSA report, which received assistance from the International Labor Organization (ILO), acknowledged the rapid transformation of labor market structures dating back to the year 2000.
The report examined agricultural employment, which fell by more than 65 percent in 2000 and over 52 percent in 2007, as laborers moved into different job sectors, including industry and services.
However, Vietnam's labor productivity is generally lower than other ASEAN nations and only one-tenth as productive as Singapore.
Although, Vietnam has seen the number of impoverished households reduce 14 percent in 2008 and more than 37 percent since 1998. In addition, country's social welfare system has also improved, though conflicts between laborers and employees have surged.
Dam Huu Dac, Vice Minister of Labor and Social Affairs, said that Vietnam is preparing its socio-economic development plan for the 2011-2015 period. The government has therefore prioritized training skilled workers with the aim of improving the quality of its human resources.
The report is an important foundation for Vietnam's introduction of better social labor policies in the future, said Dac.