The Vietnam Southern Food Corporation (Vinafood 2) did not bribe Philippine officials to win a contract for exporting 800,000 tons of rice to the Philippines, said Deputy Minister of Agriculture and Rural Development Ha Cong Tuan.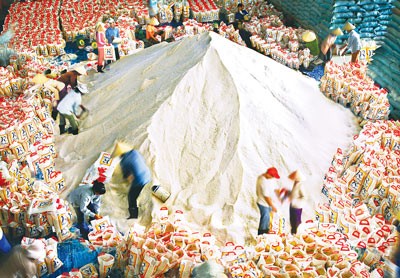 Rice is being packed for exports in Long An Province (Photo: SGGP)
The ministry has not received any information from the Philippines about the case, he said.
 
Right after the bribery allegation was published on the media, the ministry has directly worked with leaders from Vinafood 2 and the Vietnam Northern Food Corporation.
 
Related to Vinafood 2's loss in 2013, Mr. Tuan affirmed it's unprofitable performance is true because some outlets of the company made a loss in 2013.