Congress Deputy Nguyen Sy Cuong October 20 said that the Vietnam Standard and Consumers Association (Vinatas) has no right to announce arsenic content in fish sauce.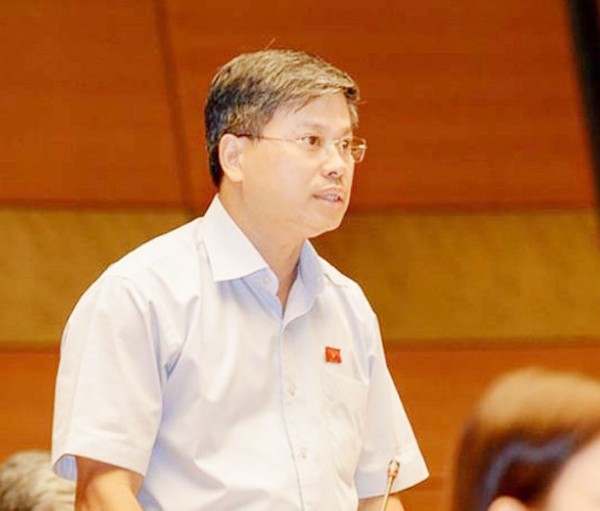 Congress deputy Nguyen Sy Cuong (Photo: SGGP)
Accordingly, to deter others to follow Vinatas' action, Vinatas should receive strict punishment , said Deputy Cuong.
He asserted that only the government agencies are eligible to carry out such probe and when the government has not reached at official conclusion, people should not be worried about unreliable information.
Deputy Cuong added that next time when the National Assembly consider the law on an association's activities, he will have opinion on an association's operation.
Furthermore, Mr. Cuong said that police investigators will carry out probe that whether Vinatas is under a control of an organization which aims to destroy Vietnamese traditional fish sauce.
Before, on October 17, Vinatas announced that 95 percent of 150 fish sauce samples taken on the market with protein content of above 40 per cent have an excessive content of arsenic. 67 percent of 150 fish sauce collected from 19 cities and provinces across the country failed to meet the Ministry of Health's requirement.
Of 150 samples tested, 101 had high level of arsenic exceeding the permitted limit of 1mg per liter; some even had as much as 5mg meanwhile according to the law, the arsenic content is under 1.0 mg per liter.
Worse, manufacturers announced wrong content of protein and nitrogen. The content of nitrogen is lower than the producers' announcement on brand.
Vinatas' information raised concerns among the public.