Vietnam will carry out a nationwide intensive survey of its rural, agricultural and seafood sectors from July 1 to 30.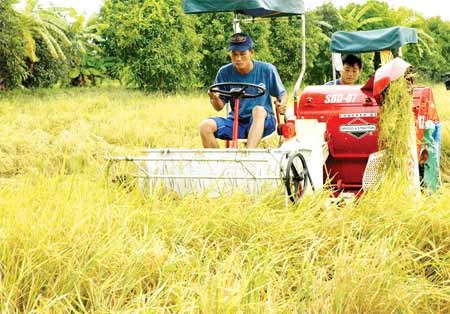 Farmers in the Mekong Delta province of An Giang harvest rice (Photo: SGGP)
According to the central steering board for surveys, this study is aimed at collecting basic information in the above sectors to assess a very realistic ground picture of the situation, analyze development tendencies, make plans and polices for development and focus on ways to improve the living standards of rural people across the country.

The collected data information will be also used for in-depth research work.

The content and all information data in the survey will include a realistic picture of all agricultural production in the country and issues relating to rural areas and its population with details on gender and mortality.