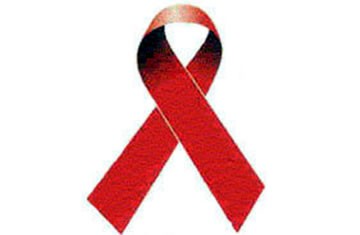 The world's logo for the fight against HIV/AIDS
A total of VND678 billion (around US$38.7 million) will be set aside for HIV/AIDS prevention this year, officials have said.
The figure was released at a press briefing held jointly by the Department for HIV/AIDS Prevention and the Vietnam Journalists Association, in Hanoi on May 12 to review last year's efforts to eradicate the deadly virus and plan ahead for 2009.
Part of the sum will be spent on providing antiretroviral (ARV) treatment to an estimated 32,000 people living with HIV/AIDS and to help health workers who are exposed to the virus while going about their duties get easy access to the necessary treatment.
With this funding, up to 90 percent of HIV-infected pregnant mothers can now be given ARV treatment and they will also be informed about how to prevent transmitting the virus to their children.
The department reported that an additional 20,260 cases of HIV were detected across the country last year, of whom 7,452 are developing full-blown AIDS while 3,526 died of the disease.
Ho Chi Minh City has the largest number of HIV carriers, with more than 34,000 people, accounting for 25.8 percent of the country's total.
In 2008, 207 clinics at district level were set up nationwide to provide ARV medicines to over 27,000 people living with HIV/AIDS.
Approximately 6,000 peer educators and assistants took part in drives to disseminate information about the danger of the virus in 53.8 percent of the country's districts.