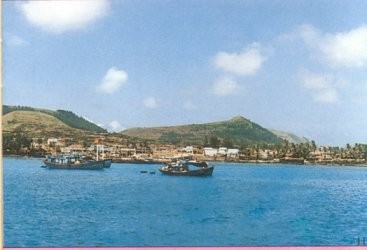 Ly Son Island
In the central coast province of Quang Ngai, a whirlwind sank a ship carrying sand around 10 miles from the Ly Son Island on Monday. Local authorities have reported no injuries.
At 11 am on Monday, a ship carrying sand for construction from the mainland to the Ly Son island was capsized and sunk by a sudden whirlwind about 10 miles from the island.
Fortunately, no one was hurt as the two people aboard threw themselves out of the ship right after the shipwreck. The two men, clinging to plastic cans in the rough sea, were rescued by another cargo ship five hours later.
Nearby, a passenger ship nearly shared the same fate as it was swept into the fast-moving currents induced by the strong winds, but all 150 people were out of harm's way after 70 tons of cargo was cast overboard.