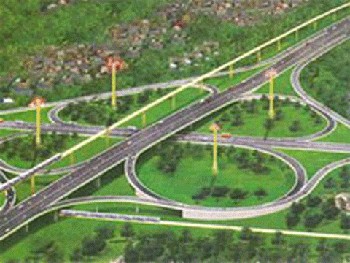 An artist's impression of a junction of the Ha Noi - Hai Phong highway

Work on a highway between Ha Noi and Hai Phong began simultaneously Feb 2 in Hung Yen and Hai Duong Provinces and Hai Phong.
The 106-kilometer six-lane highway will cost VND35 trillion (US$2 billion) and is the first one not to be built using public funds. The money will come from bank loans and private sources.
Its first stage is expected to finish and open to traffic by 2012.