About 1,200 youth attended the Blood Donation Day for Traffic Accident Victims 2014 in Hanoi on March 20.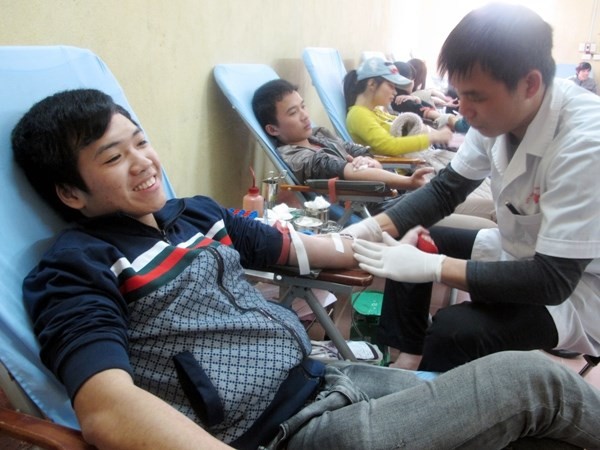 Young activists donate blood for traffic accident victims (Photo: VNA)
Nearly 500 units of blood were donated for the event "Youth Join Hands to Reduce Traffic Accidents" with slogan "A Drop of Blood Given, a Life Stays".
The event was organized by the Ho Chi Minh Communist Youth Union, the Ministry of Transport and the National Institute of Hematology and Blood Transfusion.