The National Hydro Meteorological Forecasting Centre has forecast yet another cold front to be moving towards northern Vietnam and set to hit the northern and central provinces by early Tuesday.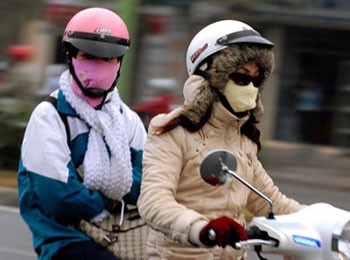 Cold weather will continue to affect the northern and central provinces from February 7
Northeastern and central regions are expected to have some rainfall while strong northeasterly winds will blow across the Gulf of Tonkin and off the central coast.
Extreme cold conditions that prevailed during the Tet holidays are set to return in the northern and central provinces.
According to the Department of Agriculture and Rural Development in Son La Province, the prolonged cold weather has so far killed over 400 cattle in the province, mostly in Bac Yen and Sop Cop Districts.
Meanwhile, hot and sultry weather will continue during daytime along with occasional unseasonal rain at night time and early mornings in the southern provinces.