According to the National Hydro Meteorological Forecasting Center, a new cold front is set to move into the northern region by April 5, which will affect the weather in northern and central provinces.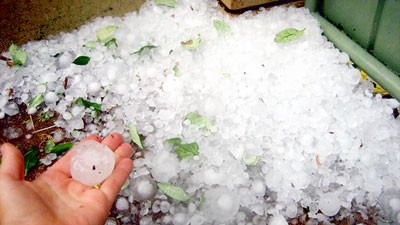 Lao Cai Province had a hailstorm on April 3
Before the cold front moves in, these areas will see scorching weather conditions with temperatures soaring to 36-37 degrees celsius.
 
As a result, localities can expect widespread hailstorms which will occur due to sudden weather change.
The northern province of Lao Cai on April 3 had another hailstorm, making this the fifth since March 27.
A mild hailstorm occurred in Sa Pa District lasting 7-10 minutes, but did not cause substantial damage.
On the same day, several places in the northern region saw heavy rainfall.