The Binh Thuan province's Steering Committee on Natural Disaster, Search and Recue yesterday reported that the record-breaking rain and flood caused a damage of over VND 37 billion in Bac Binh district.
The weather phenomenon of heavy rain and water increase experienced in Bac Binh from October 7- 10 being considered as the historical record natural disaster in the district since 1998.
More than 1, 000 hectares of vegetable crops and 800 houses were sunk under 0. 2- 1. 5 meters of water. In addition, the strong wind blew up ten house roofs, even one man was swept away as he was travelling across very fast water flowing.
The local authority and functional forces moved more than 200 households to safer places, and helped the local residents repair their houses to stabilize quickly their life and production.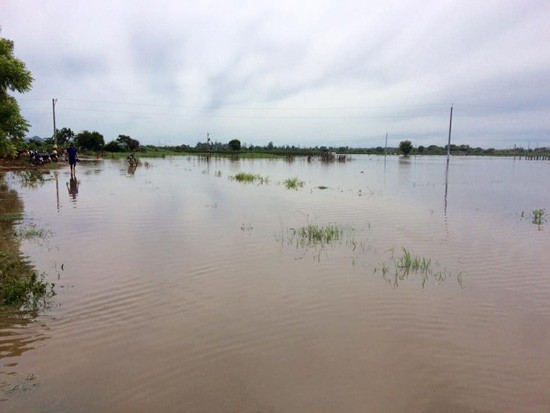 More than 1, 000 hectares of vegetable crops were sunk under water in Bac Binh district.