The first cold front swept cross east- northern, west- northern and central provinces on November 2, reported by the Central Meteorology and Hydrology Forecast Centre.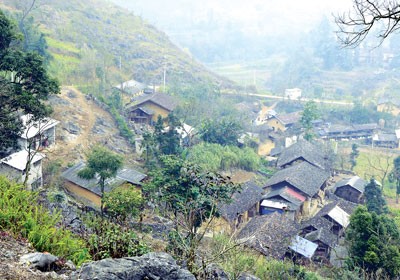 The first cold front hits the northern region (Photo: SGGP)
The temperature in the area of the mountain and midland Northern provinces reduced from 7-10 degree Celsius, and the temperature in the flat country also decreased from 4-7 degree Celsius.
In addition, the cold weather caused sustained wind speeds of level 6-7 in the area of the Gult of Tonkin. According to forecast weather, the cold front will continue to shoulder in the north and central Northern provinces, causing heavy rains accompany with the thunderstorm from Ha Tinh to Phu Yen, later it is predicted to move the central and central provinces.
Because of heavy rainfall, water level at local rivers from Ha Tinh to Phu Yen province will be measured over the warning level 1.
To cope with the bad weather, authorities of the mountain nothern provinces need to keep a close watch on the flood and landslide.