The northeast monsoon is going to expand to the northern region from February 15, reported the National Hydrology Meteorology Forecast Center yesterday.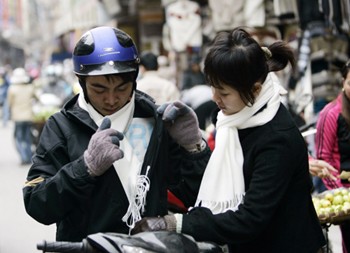 (Photo:SGGP)

Currently, the daytime temperature in Hanoi is dropping to 12- 14 degrees Celsius. Especially, the lowest temperature is measured at 2- 7 degrees Celsius in the northern mountain town of Sa Pa in Lao Cai province.

Meanwhile, the temperature in the south central and southern region has been warmer until the end of this week.

The weather in Ho Chi Minh City maintains the maximum moisture of 44- 45 percent and the highest temperature at 35- 36 degrees Celsius.

At present, dry weather without rain causing water shortage of rivers has occurred in the central region and Central Highlands.