The dry season has just begun in earnest with higher than usual temperatures. The coming months could see 38-39oC, said the Southern Regional Hydro-meteorological Center.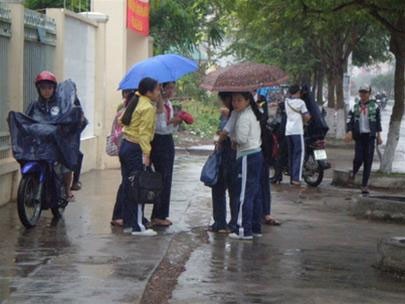 Unseasonal rain in HCM City late 2008 soaks riders who did not expect to need raincoats (Filed photo)
In HCM City, top temperatures have reached 36.6oC over the last few days, these will be the highest temperatures in 30 years.
In Dong Nai and Binh Phuoc provinces temperatures have reached 37oC.
Hot weather generally appears toward the end of February but has started early with record temperatures.
According to the Center, the hot spell has been affected by a low pressure moving from the west.
The hot weather appeared in northern and central provinces one week before it reached the south.
The Center said weather during the dry season will continue to get hotter, with higher temperatures appearing from mid-March until the end of May.
La Nina, a phenomena which occurs between every two to seven years in the southern Pacific Ocean, has affected weather patterns and will cause unseasonal rains from the first half of March and early-April, the Center said.
The Center warned of slight turbulence in the waters to the southeast of Truong Sa Islands and forecast small rains in the southeastern provinces of Binh Phuoc, Dong Nai and Tay Ninh, and the southern coastal provinces of Tra Vinh, Bac Lieu, Ca Mau and Kien Giang.