Sunny weather without rain daytime has covered nationwide from February 2, reported the National Hydrology Meteorology Forecast Center.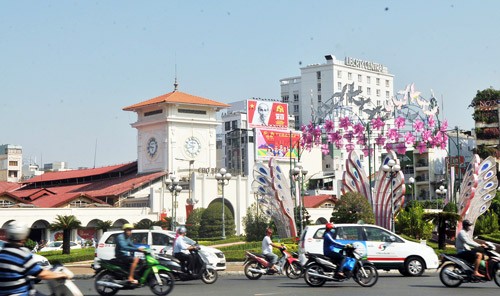 Beautiful weather covers nationwide.(Photo: SGGP)
Accordingly, the weather in the Northern provinces will be sunny without rain on February 8- 12.
The provinces from Thanh Hoa to Thua Thien- Hue suffer deep cloud without rains and sunny weather.
Meanwhile, the weather in the provinces from Da Nang to Binh Thuan, Central Highlands and southern region will also maintain sunny weather without rain daytime with the highest temperature at over 29 degrees Celsius during first three days of New Year.
According to the National Hydrology Meteorology Forecast Center, ongoing additional cold front has caused damaged cold on the large scale with the daytime temperature at over 15 degrees Celsius.
The weather phenomenon of ice and freezing is predicted to occur in the mountainous areas on February 2- 3 because of the influence of cold front.