A 15 minutes rain caused serious flooding and traffic jam this morning from column pier of the Rach Chiec Bridge to Sai Gon Bridge.
According to Saigon Giai Phong Newspaper, motorbike wheels were sunk into over 0.2 meter water, triggering engine failure vehicles.
In recent time, the Rach Chiec bridge pier becomes hot spot about flooding and traffic jam after small- medium rains.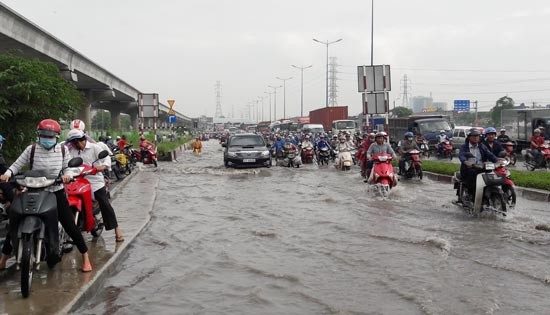 Small rain triggers engine failure vehicles this morning.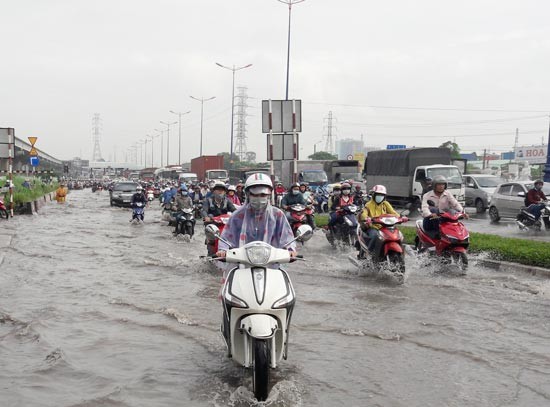 Flooding after rain in HCMC.