A forest fire broke out in Ta Van Giay village, 8 kilometres from Sa Pa Town, northern Lao Cai province at 13:00 PM on February 10 - or the third day of the Lunar New Year.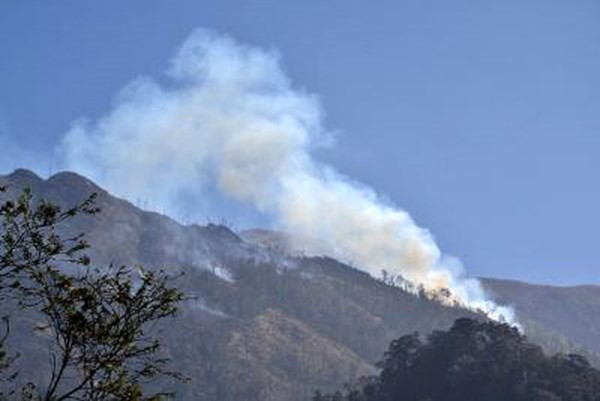 Smoke from a forest fire in Hoang Lien Son National Park in 2014 (Photo: VNA)
The forest is part of Hoang Lien Son National Park.
According to Secretary of Ta Van Commune's Party Committee Xi Van Cang, after the fire was reported, the commune sent about 100 local residents to help quench it, alongside 65 workers and forest wardens from the National Park.
The fire is believed to stem from a large area of dead plants left in the aftermath of heavy snowfall that hit Sapa last month. The area dried out because of exposure to strong sun light for many days and soon became flammable.
Local authorities are still working hard to put the fire out. No further details on the affected area are reported.