The heat wave conditions prevailing in the central region over the past few days are showing no signs of letting up, according to the national weather bureau.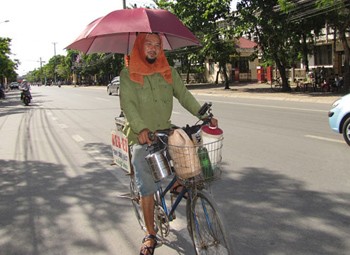 Central region suffers scorching weather(Photo: VnExpress)
Temperatures soared to 35-38 degrees Celsius in Nghe An, Ha tinh and Quang Nam yesterday and will continue to remain unchanged today.
Some places in the northern region, including provinces of the Red River Delta have also been affected by the heat wave.
According to Le Thanh Hai, deputy chairman of the National Hydro Meteorological Forecasting Center, the hot and dry weather will continue for a couple of days with temperatures hovering above 38 degrees Celsius in some places.