The sweltering heat will continue to scorch the northern and central regions of Vietnam over the next three to four days, the National Hydro Meteorological Forecasting Center has said.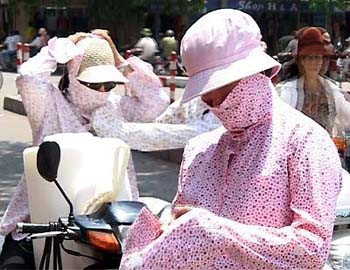 Summer in the city: sweltering heat will continue over the next few days, with the most oppressive temperatures set to hit the central region (Photo: phunu.net)
The central of central and northern-central regions will experience the worst heat with temperatures of up to 41-42 degrees Celsius as a westerly hot low-pressure system has moved in with heat and dry weather.
In the southern and Central Highlands regions, daytime mugginess will keep temperatures hovering around 33-35 degrees Celsius.
However, the southland and central highlands will be given relief with cool rains in the afternoons as the southwesterly winds have become gradually stronger.