The Central Hydrology Meteorology Forecast Center reported that hot wave yesterday hit the northern and central provinces on the large scale.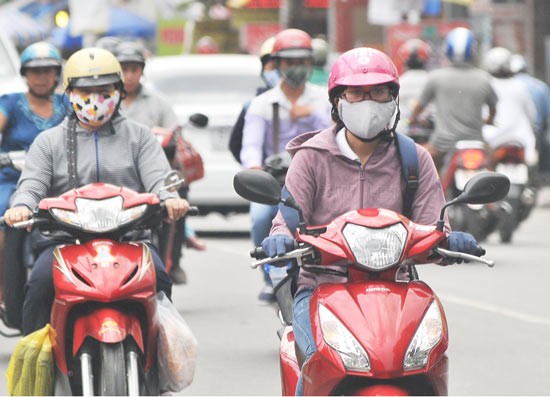 The northern and central region suffer hot wave (Photo:SGGP)
The highest temperature in the areas was measured at 35- 38 degrees Celsius, even up to nearly 39 degrees Celsius in some places such as Hoa Binh, Vinh Phuc, Hanoi, Nghe An, Ha Tinh and Quang Binh.
Today, the hot wave continues to maintain at 36- 39 degrees Celsius in the northern and central provinces. The highest daytime temperature in Hanoi reaches at 37- 39 degrees Celsius.
By June 5, the temperature will reduce slightly in the central region.