The Central Hydrology Meteorology Forecast Center announced that a strong operation of cold wave is going to shoulder over the northern, north central and mid central region of Vietnam on February 20.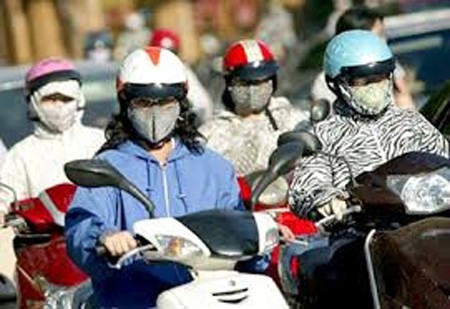 (Photo:SGGP)
At present, the northeast monsoon gusts up to level 2- 3, at level 3- 4 in the coastal region.
In Sa Pa town of Lao Cai provinces, the daytime temperature is measured at 4- 6 degrees Celsius; meanwhile, the temperature in Hanoi reaches at 14- 18 degrees Celsius today.
On the other hand, the southern region enters dry season, facing hot weather because of the influence of the ongoing northeast monsoons uninterruptedly from offshore of East Sea to mainland.
The unfavorable weather condition is predicted to affect to health of adults and children.
The weather in Ho Chi Minh City maintains the highest temperature of 34- 35 degrees Celsius, decrease of moisture, and no rain daytime.