The westerly hot low pressure zone has gained in strength after the cold front abated, which will bring about hot weather conditions throughout the country during Reunification Day (April 30) and until May Day.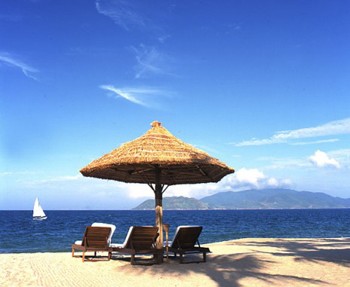 Hot and sunny weather will prevail across the country for the next few days
According to the National Hydro Meteorological Forecasting Centre, from today, April 28, the hot low pressure zone will place the northern region under a new hot spell.
Temperatures will swing from 32-34 degrees Celsius, which will continue to increase until Reunification Day and May Day.
Several tourist destinations will experience hot weather conditions with mercury levels touching 40-42 degrees Celsius in several provinces including Hoa Binh, Lao Cai and Thanh Hoa. In the central region, it will be 1-2 degrees hotter.
Severe hot conditions are expected to prevail during the two coming holidays with average temperatures reaching 36-38 degrees Celsius or even 39-40 degrees in the north-central region.
The southern region is forecast to be milder, with mercury hovering about 31-35 degrees. The Mekong Delta will be sunny in day time but showers will roll in the afternoons and night time.
In related news, Ha Tinh Province saw rainstorms on April 20, 21 and 26 across wide areas. Each rainfall lasted from 30 minutes to one hour, bringing relief to prevailing hot and muggy conditions in the province over the last one month.
On Friday afternoon, the central highland city of Da Lat saw torrential rainfall which caused landslides along some roads, collapsed houses and flooded several vegetable fields.