Ministry of Agriculture and Rural Development in collaborated with the organizers of Program on Climate Change, Agriculture and Food Security for Southeast Asia region held a workshop titled "Media responds to climate change and food security" in Hanoi on November 17.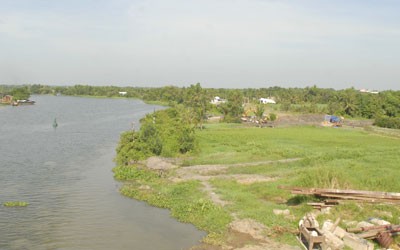 (Photo: SGGP)
According to Deputy Minister of Agriculture and Rural Development Le Quoc Doanh, in the recent years, climate change has caused damage and losses in hundreds of billions for the country.

Responding to climate change, deputy minister Doanh called people should raise their awareness; local authorities, relevant ministries, departments, media need to effort in popularizion activities on environment protection through mass communications.
Representative the organizer of Program said that during the past 50 years, Vietnam was suffering not only impacts of sea level rise of 20 cm but also the annual average temperature from 0.5 - 0. 7 degree Celsius due to climate related problem.
Every year, the natural disaster has created extreme weather, resulting in losses equivalent to 1, 5 percent of the nation's GDP.