The Central Hydrology Meteorology Forecast Center yesterday warned that both the mainland and offshore territorial waters of the East Sea continue facing the damaged weather in the next coming days.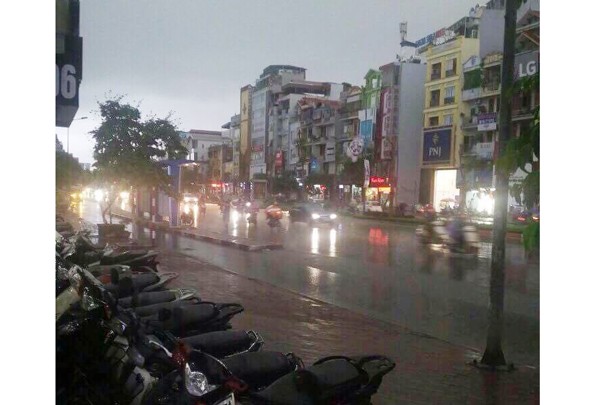 (Photo: SGGP)
Particularly, a low pressure zone was located at 19- 20 degrees north latitude and 114- 115 east longitude of the Paracel Island by the evening yesterday.
After that, it continues affecting to the weather situation in the northern territorial water of the East Sea, the Paracel Island and the central provinces, and brings  wind of level 5- 8 and thunderstorm.
Because of its influence, the northeast wind will sustain at level 6- 8 in the Gulf of Tonkin by this evening.
The low pressure zone is forecast to develop into new tropical low depression and move southwestward of the Paracel Island and offshore territorial water of the mid central provinces.
Currently, the first cold air hits the Gulf of Tonkin with its maximum wind of level 6.
According to weather forecast, very- heavy rains will hit the north central provinces from Thanh Hoa to Quang Ngai in next several days.
The Southern and Central Highlands also continue experiencing heavy rains and flood tide on the large scale. The highest record flood on the Nine Dragon River will cause flooding in the south.
From October 16- 17, a super storm will appear in the East Sea.